Selling your Minnetonka home should be more exciting than intimidating. You're exuberant because you're beginning a new journey, and since you've taken care of your luxury home over the years, it should fetch top dollar in the robust Minnetonka real estate market.
The main aspect tempering your excitement is the laundry list of tasks. From listing your home on the market to tying the bow on its sale, there are innumerable details affecting your sanity, not to mention the bottom line. That is why hiring a realtor is important. In a nutshell, your chosen realtor can ensure you stay stress-free while netting you the most on your home's sale.
To ensure that your home sells to not just any buyer, but the right one,
Steve Schmitz
, is here for you. Our team will tell you how to stage your home to grab attention, and we'll show you why marketing matters when selling Minnetonka luxury homes.
Set the stage for successful a successful sell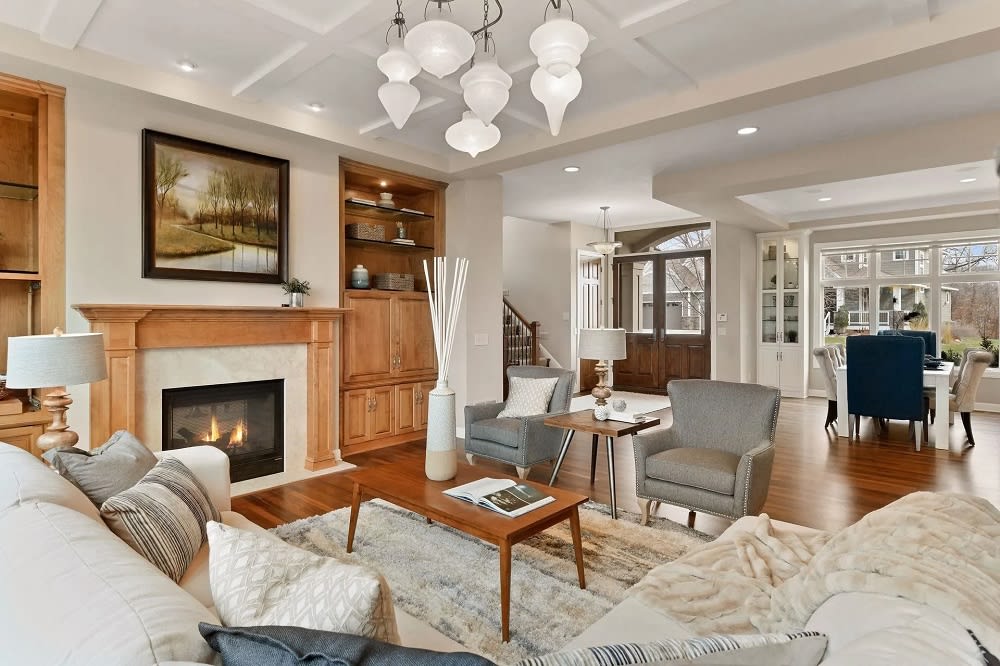 When you bought your home, there's a good chance you didn't blindly pick it. You would have
learned about the Minnetonka area
,
looked at various homes
, and tried to
imagine yourself living there
.
Your buyers are trying to do the same. They may be sold on buying a house in the Minnetonka area, or even a lakefront property someplace like
Grays Bay
. Still, it's your job to convince them that buying your home is the best option. And to do that, you need both marketing and logistics.
In terms of logistics, the main undertakings are cleaning and staging your home. Some universal
tips to consider
as you prepare to sell your home include:
Have the interior deep-cleaned

Remove personal items and clutter

Make sure every room has a purpose

Maximize your frontyard curb appeal

Make upgrades with ROI (return on investment)

Hire a professional photographer
Lakefront Minnetonka luxury homes come with their own particulars. For instance, yours might have a dock. Before listing your home, and before having any photos taken, hire a professional to powerwash the dock.
Dock maintenance
is an entire subset within the logistics of home maintenance and improvement, so if you're unsure of next steps, be sure to enlist a realtor who knows what work to put into your dock.
Always keep in mind that your buyer wants to see a blank slate, even if they're buying a unique luxury home. Lakefront homes in Minnetonka have an advantage:
research
shows the presence of water causes "a flood of neurochemicals that promote wellness, increase[s] blood flow to the brain and heart, and induce relaxation."
Between its proximity to the lake and the improvements outlined above, your home will soon be in prime condition to sell. However, your ultimate success will depend on the way you market your home.
Digital marketing: A new way to sell your home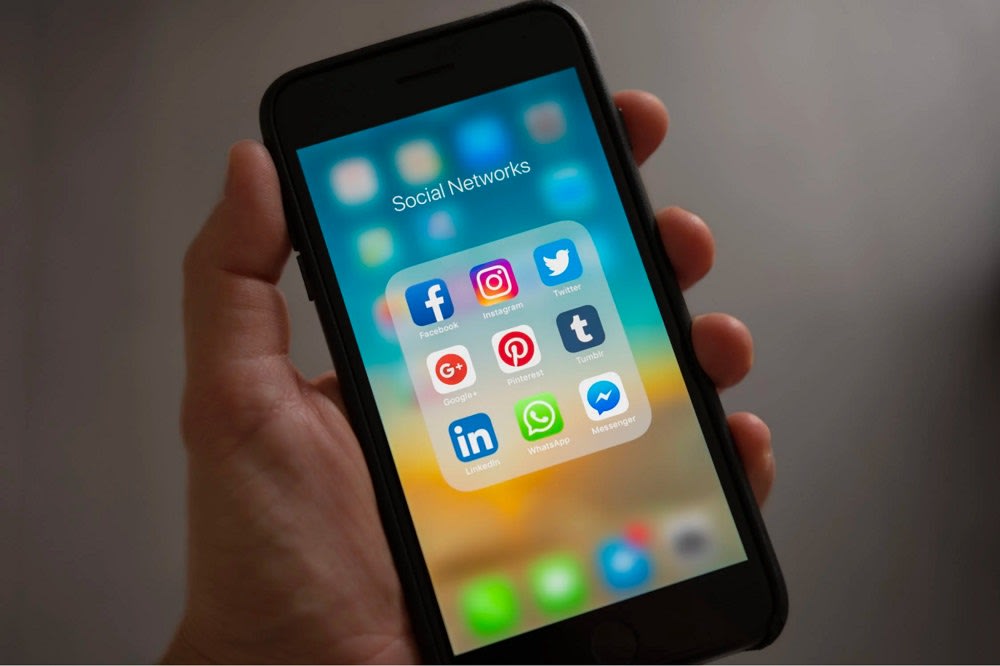 If you only advertise locally, you may spend forever trying to find someone to buy it. It stands to reason that many buyers of Minnetonka luxury homes are moving from out-of-town. When selling your property, you want to reach buyers from all over the world.
While it's a useful tool, the Multiple Listing Service (MLS) alone doesn't fulfill your marketing requirements. The point of digital marketing is to show your home to serious buyers in as many places as possible. Research by the National Association of Realtors (NAR) shows that
97% of homebuyers use the internet
in their search.
With that in mind, Steve Schmitz Team markets your property using all relevant forms of digital marketing. Your goals are:
Be on the first page of Google searches
Let's say someone in California wants to move to Minnetonka and buy a lakefront home. This person wants to discern if there are homes they like in Minnetonka before flying there. They may search for "homes for sale in Minnetonka" or some variation of that. It's up to your realtor to show your out-of-town prospects you have a home that they want.
However, it's not enough to have your name or home listed somewhere in Google's search results. Nearly
75%
of browsers never scroll past the first page of search results. So if your real estate agency can't get you on page one, you are less likely to have a quick sale or meet your asking price.
Advertise on social media
Whether or not you're active on social media, you probably will agree targeted advertising works when marketing home sales. Suppose a potential buyer for your Minnetonka lakefront home searches for it once and moves on. If they then see Facebook ads that remind them that they want a house like yours, they may click on that ad and rejoin the sales funnel leading to your sale.
In short, social media ads directly connect with serious buyers — those who have demonstrated an interest in your property. From there, your photographs and other home details can further entice each potential buyer and encourage them to make their next move.
Host virtual tours
You wouldn't buy a painting without first seeing it. When your real estate agent creates a virtual tour, they take videos of your home that form an impression on viewers. In a virtual tour, potential buyers "walk through" your house from the comfort of their own homes.
According to
Matterport
, nearly 80 percent of buyers would switch to an agent who offers 3D tours of listed properties. Likewise, buyers form judgments of online listings looking at photos of homes. The best agents will maximize
impressions
(or views) to get the most serious buyers in line.
As mentioned above, digital marketing such as 3D tours and photos save buyers time and money on visits. For sellers, well-marketed virtual tours — with the right digital marketing strategy and execution — can
increase your listing's SEO ranking
, leading to more hits from prospective buyers. A professional videographer will break up the virtual tour of your property into short videos: such segmentation keeps visitors on your site longer,
decreasing bounce rates
and leading to more qualified leads.
Successfully target potential buyers through email
Once potential buyers decide they are ready to make their next moves, they will start looking for realtors in Minnetonka. The real estate agencies they contact will notify them (the buyers) when properties like yours become available. If your home is listed on a certain realtor's website, the buyer will be exposed to its listing — possibly via email.
Emails allow your real estate agent to build a relationship with a buyer who may want a lakefront home in or around Minnetonka. Email newsletters can highlight:
Your home's features (newly renovated, recently upgraded, priced to sell, etc.)

Statistics like square footage or number of bedrooms and bathrooms

Details about the neighborhood your home is in
Prospective buyers will also be able to click through and see more photographs or videos of your home. The more they know about the home and the more they can see of it, the more likely they will be to put in a bid for your home. A good realtor website also will supply buyers with educational content (like blogs on topics relevant to their buying process) and featured listings (high-priority luxury homes).
What does this mean for you? A knowledgeable and dedicated agent will highlight the beauty of your individual property and the advantages and perks inherent to residents of
Minnetonka and Hopkins
. These suburbs possess an exceedingly rare combination of urban accessibility and natural beauty. If your Minnetonka property sits on a lake, you should expect the attention of the most premiere buyer segment.
In sum, successful digital marketing allows buyers to see and become invested in homes worldwide. Your real estate agent must understand all the above implications of digital marketing.
Bringing homeowners and homebuyers together
There are many ways real estate agency can draw attention to your home and help you maximize the return on your investments. If you already have a luxury house in Minnetonka, you have a built-in audience: every day, qualified buyers are looking at Minnetonka real estate. At Steve Schmitz Team, we know how to connect you with those buyers, as well as those considering
nearby communities
like Edina, Eden Prairie, and St. Louis Park.
At Steve Schmitz,
our team
understands that the decision to sell your home is perhaps one of the biggest decisions you will ever make. It can also be one of the most exciting and profitable things you do if it's marketed properly.
Our intent with this blog is to help you discover why marketing matters and to start a conversation centered on your perspective. Ultimately, our primary goal is to ensure that prospective buyers see not only the location of your home, but the true beauty of it. To get started, you simply need to
contact us
. We will do our part to ensure you find the person who wants to call your Panama City Beach home their forever home.