Minnetonka offers one of the best lifestyles in the Minneapolis area, from pleasant, family-friendly neighborhoods to waterfront recreational opportunities. This beautiful suburb is just west of Minneapolis and is perfect for first-time homebuyers. Lake Minnetonka is one of the largest lakes in the state that's known for having more than 10,000, and the waterfront real estate seems almost endless. It's a 14,000-acre body of water with numerous interconnecting bays that are popular with boaters and fishermen.

Yes, prices are up—but they're high everywhere. As long as mortgage interest rates remain low, your goal should be to get into the market with a property that offers lasting value for you (or your future buyer). The sooner you buy, the sooner your home can begin appreciating and giving you a tax deduction. The median list price of homes for sale in Minnetonka is $475,000, an increase of 10.5% year-over-year, according to Realtor.com. It's still a seller's market, meaning there are more people wanting to buy a home than there are houses available.

If you've been thinking about buying Minnetonka real estate in spite of the seller's market, now is the perfect time to find your future home. The first step is to hire a Minnetonka real estate agent who knows the various neighborhoods of this large suburb, and can help you prepare, budget, and negotiate for your dream home.
Prepare for the seller's market
As well as finding a great agent, homebuyers should set a budget. Minnetonka has affordable, family-friendly neighborhoods, and for those who can afford the luxury of the lake, there are sensational waterfront homes on Lake Minnetonka that start in the $1 million range.

For Minnetonka buyers in the current market, it's essential to visit a bank and get pre-approved for a mortgage. Your lender will gather information such as your monthly salary, credit score, and other financial information to calculate how large of a loan you can afford. This step shows the seller that you have guaranteed financing ready to go. Once you have a letter of pre-approval in hand, you can shop for homes with confidence.
Minnetonka neighborhoods
Minnetonka offers picturesque suburban living on tree-lined streets, as well as hidden waterfront luxury on the winding shoreline of Lake Minnetonka. The prices vary dramatically, so start by learning a little about Minnetonka's neighborhoods.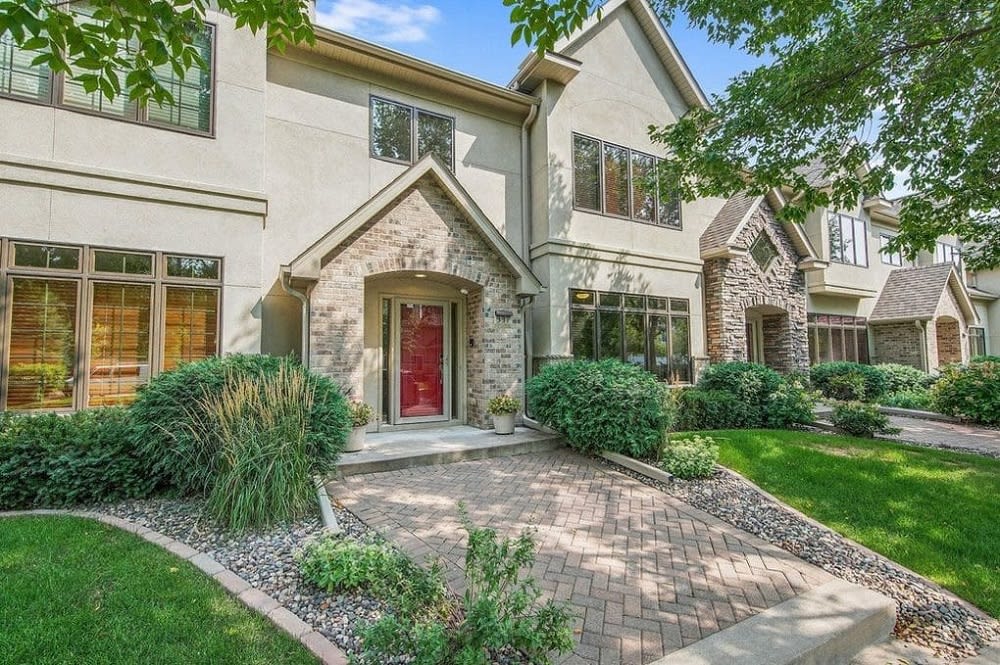 Tonkawood
Tonkawood is a popular, luxurious neighborhood in central Minnetonka, with many homes above the median home price. Larger homes in this niche of Minnetonka can reach into the $850,000-$1 million range.
Spring Lake
Spring Lake is a centrally located neighborhood with great freeway access, bordering Interstate 454 to the east and Highway 7 to the south. There is currently a higher inventory of homes for sale in the median price range in Spring Lake, making it one of the more affordable areas in Minnetonka.
Spring Hill Park
Spring Hill Park is a pleasant, family-friendly neighborhood in central Minnetonka that surrounds a neighborhood park of the same name. There are a variety of athletic fields, courts, picnic areas, and a playground. Spring Hill Park has a selection of duplex-style homes that are perfect for first-time buyers or for families with children.
Deephaven
Deephaven is technically a separate city, but it's close to Minnetonka and offers many of the same benefits in terms of real estate investment. Deephaven is a small community with leafy streets as well as many spectacular waterfront homes. Homes in Deephaven tend to be on large lots and cost slightly more (starting in the $700,000 range). Most homes on the winding waterfront have private docks and boathouses.
Wayzata
Like Deephaven, Wayzata is another small community just outside of Minnetonka on the northeastern shore of Lake Minnetonka. While it has some homes in the Minnetonka median price range, Wayzata also has a fantastic selection of waterfront luxury homes—many in gated enclaves. One property was recently listed for $7.5 million, offering five bedrooms and seven bathrooms as part of 12,344 square feet of living space. It also has 310 feet of waterfront. Many of Wayzata's large waterfront properties start around $3 million.
Woodland
Woodland is a lakeside community across the bay from Wayzata and a short drive from Minnetonka. Woodland caters predominantly to luxury waterfront buyers, and as its name suggests, it offers beautifully secluded lots with both mature trees and views of Lake Minnetonka. Expect to pay more in Woodland than in Minnetonka, and to be impressed by the variety of lakefront homes to choose from.

—

If you plan to buy (or sell) a home near Minnetonka, contact real estate agent Steve Schmitz for local expertise and trusted customer service.