Edina, MN
is a suburb of Minneapolis and is home to about 53,000 residents in a roughly 16-square-mile footprint. It started as a small milling and farming town in the 1860s and was one of Minneapolis's first incorporated suburbs (1888). The city has always been considered an affluent neighborhood.
Not only do newcomers love
Edina Homes for Sale
, but so do major corporations. Orange Julius, the nearly century-old orange beverage store; Dairy Queen, the fast food and soft-serve ice cream chain; Great Clips, the hair salon franchise; and Caribou Coffee, a coffee house chain and coffee company, are all headquartered in Edina.
Edina has it all in terms of goods and services for families large and small. Parks are well equipped with activities for young and old. High-end boutiques and shopping malls are plentiful, and Edina is just eight miles from the
Mall of America
. Now in its 30th year, the mall is home to more than 500 stores and 60 restaurants. The entire family can enjoy its activities, including the SEA LIFE Minnesota Aquarium, Moose Mountain Adventure Golf, and the Amazing Mirror Maze.
Why families love Edina, MN
Parks and recreation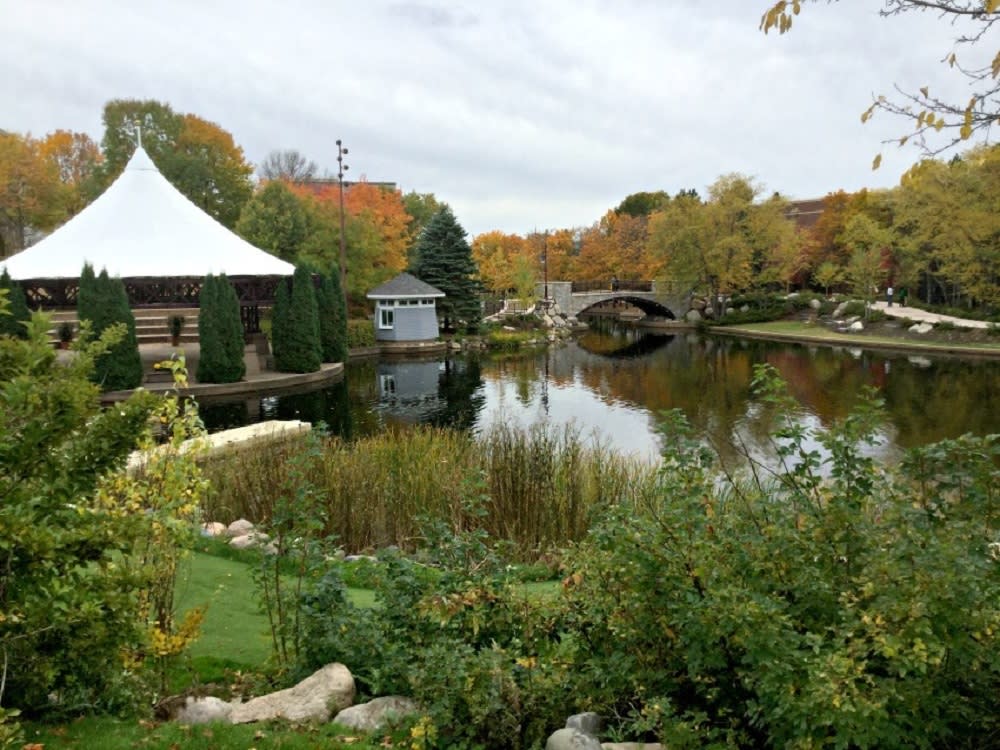 Edina is rich in parks and open spaces. Together they total nearly 1,600 acres, which includes 44 parks and eight miles of designated paths for biking, jogging, walking, and, in winter, snowshoeing and cross-country skiing. Good weather brings outdoor skating rinks, kids' playgrounds, baseball and softball diamonds, football and soccer fields, and basketball and tennis courts. If you're into sports at all, chances are there's a designated spot for it.

Newcomers to Edina real estate can take a break from unpacking to visit the Centennial Lakes Park for a relaxing paddle boat ride, a round or two of mini-golf with the kids, or a lawn bowling competition with friendly strangers. Music and film buffs can enjoy a live concert in the outdoor amphitheater or settle down in their lawn chairs for movie nights that run weekly during the summer. Every Thursday from June through September, the local farmers' market provides shoppers with unique gifts, crafts, fresh produce, flowers, and handmade goods of all descriptions.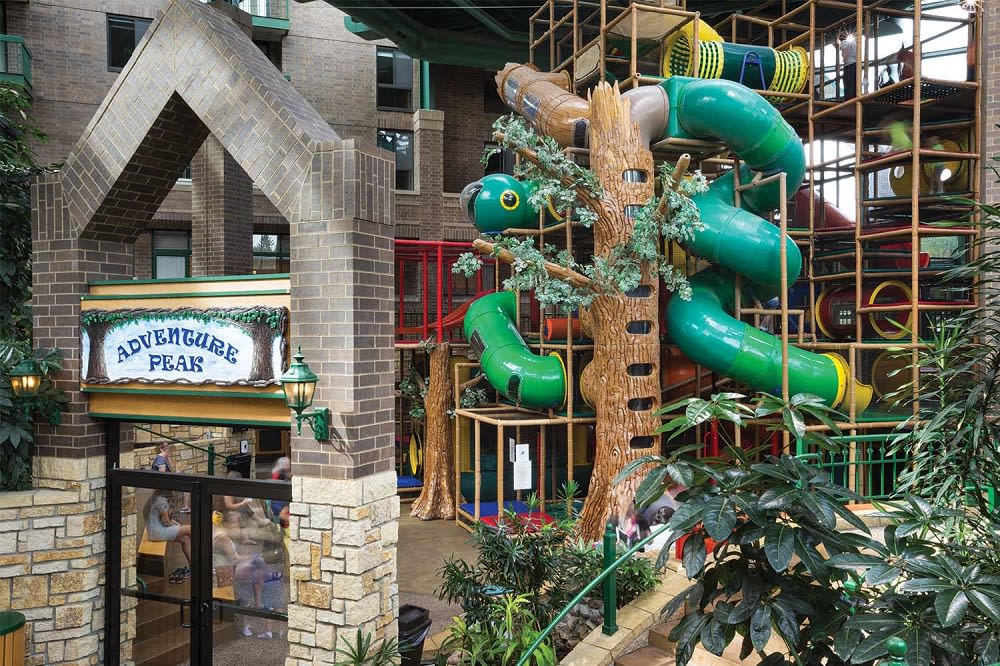 Image courtesy of Adventure Park

If you want to stay active but avoid inclement weather around the bevy of homes for sale in Edina, Adventure Peak in Edinborough Park is the state's largest indoor park. Families can splash or swim in its indoor pool, walk along its track or use the machines in its fitness area. Little ones have their own designated area called the "Great Hall," which offers various activities that include scooters, hula hoops, riding toys, and balls.
Top schools and athletic programs
Edina's public school system is nationally recognized, whether you're just thinking of starting a family or you already have school-age children. The system enrolls around 9,000 students from kindergarten through grade 12. Edina High School is the next step for graduates of the area's two middle schools. Those middle schools serve the graduates of six elementary schools.
Three private schools serve new residents in former homes for sale in Edina. Our Lady of Grace Catholic School serves more than 650 students from kindergarten through 8th grade. Golden Years Montessori serves about 125 students from kindergarten through 8th grade, and Avail Academy-Edina Campus serves 400 students from kindergarten through 8th grade.
Families with college-age kids who are ready to obtain higher education are fortunate to have a satellite campus of
Minnesota State University, Mankato
nearby. The Edina campus of MSU offers its students 12 undergraduate programs as well as bachelor's degrees, bachelor's completion programs, undergraduate minors, and licensing for teachers. Its College of Graduate Studies provides 23 graduate programs for students, including masters' degrees in Accounting and Engineering, to name a few.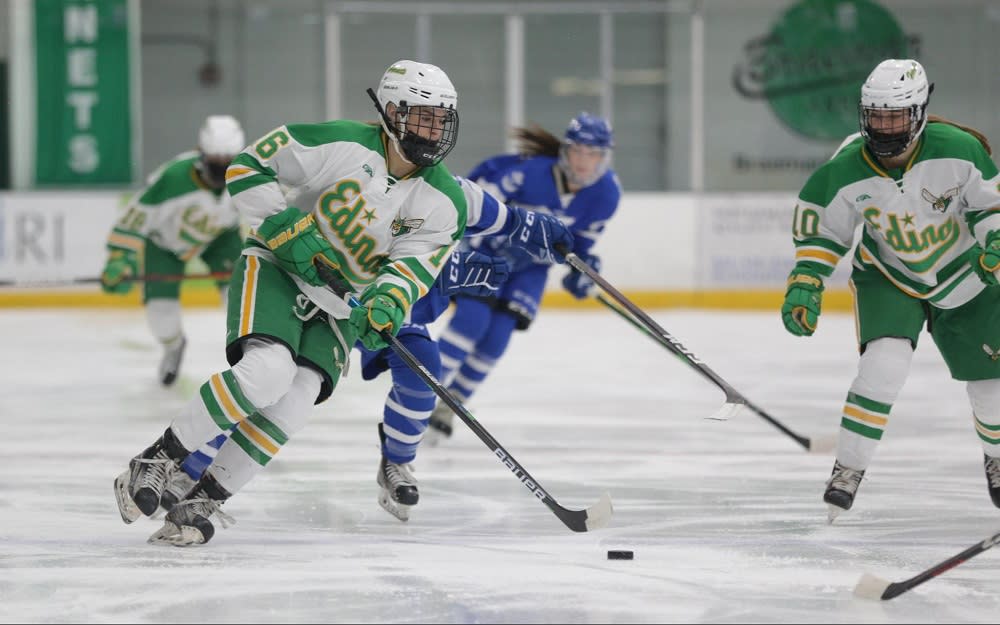 Image courtesy of MN Girls' Hockey Hub
In addition to top public and private schools, Edina is also a hub for ice hockey, especially for children and teenagers. The city boasts robust ice hockey programs for both boys and girls. In 2020, ESPN named the town the "center of the center" of America's ice hockey universe.

Edina is not only ice hockey-centric — it also hosts a form of ice hockey called bandy. This term originates from the Russian "hockey with a ball." Players wear ice skates as they do in ice hockey, but they use a ball instead of using a puck. Additionally, a bandy ice rink is quite a bit larger than a standard ice rink that hosts traditional hockey games. The city's designated bandy rink dubbed the Lewis Park Bandy Rink, hosted the first bandy game in America in 1979, and it's been popular ever since.
Country clubs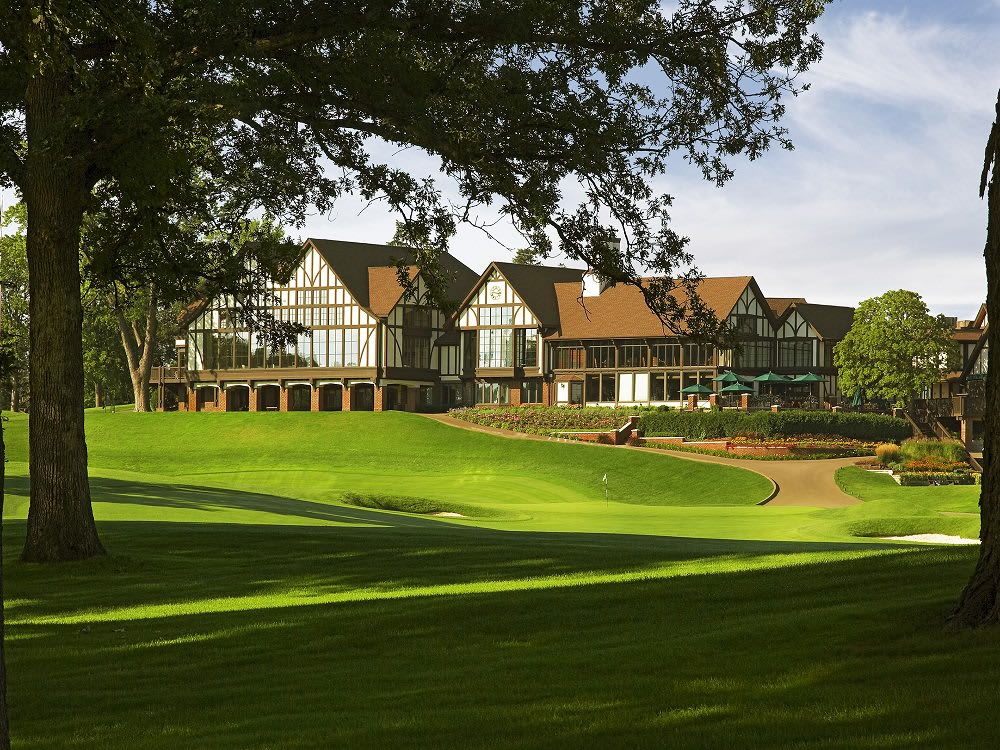 Interlachen Country Club, Image courtesy of Golf Digest
Edina has two country clubs, the
Edina Country Club
and the
Interlachen Country Club
. The Edina Country Club offers golf for enthusiasts of all ages and men's and women's golf leagues. The club offers a spacious swimming pool complete with slides, fountains, diving boards, and covered lounges. The private fitness center provides cardio and strength training machines. Its tennis facility doubles as a winter sports facility with ice hockey, snowshoeing, sledding, and ice skating.
The private Interlachen Country Club is over 100 years old and offers golf aficionados green, yellow, tan, blue, and black tees ranging from 5,187 yards to 6,981 yards in difficulty.
Looking for homes for sale in Edina, MN?
Steve Schmitz
is an Edina expert and is eager to help you navigate the current market in Edina real estate to find your dream home.
*Header image courtesy of Money